9 Ways Your Cosmetic Dentist in Carmel Can Help Improve Your Smile    
9 Ways Your Cosmetic Dentist in Carmel Can Help Improve Your Smile    
Written By Smile Arts Dental on December 18, 2019
---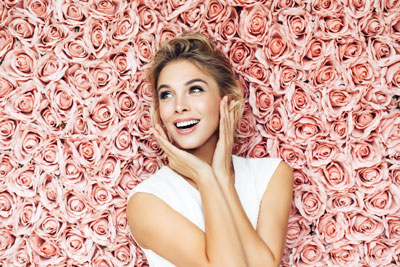 Besides daily brushing and flossing, how can you get a beautiful, healthy-looking smile?
You can start by visiting a cosmetic dentist in Carmel.
Your dentist can offer a wide variety of cosmetic procedures that will help you achieve a whiter, brighter, more beautiful smile.
9 Ways a Cosmetic Dentist in Carmel Can Improve Your Smile
Here are nine ways your cosmetic dentist can give you the smile of your dreams.
Teeth Whitening
The fastest way to get a gorgeous smile is with teeth whitening. Bleaching your teeth has never been easier.
Dental Crowns
If you have large fillings or cracks in your teeth, crowns might be indicated. Your dentist can order beautiful porcelain crowns.
Porcelain Veneers
Veneers are placed on your front teeth and can make them whiter and straighter.
Cosmetic Bonding
Using composite resin filling material, your Carmel dentist can:
Eliminate staining
Repair chipped teeth
Fill in small gaps.
Orthodontics
There are many orthodontic options, including:
ClearCorrect
6-month braces.
Dental Implants
Dental implants look just like natural teeth, plus they keep the jawbone thick and strong, which keeps adjacent teeth healthy, too.
Dentures
Implant-retained dentures can keep the jawbone healthy and strong, reducing the risk of bone resorption, allowing you to maintain a youthful facial shape.
Pinhole Covering
An effective way to repair a receding gumline is pinhole covering. It's less invasive than older surgical soft tissue grafting procedures.
Dental Hygiene and Examination Appointments
Twice a year, visit your dentist for a cleaning and examination to prevent major dental issues like gum disease.
Choose the Best Team to Give You the Smile You've Been Dreaming About
Dr. Balaban has received specialized training for:
Invisalign
Veneers
Implants
Periodontal procedures.
He's been practicing for over 15 years. You can be sure you'll get the smile of your dreams when you put your oral healthcare in Dr. Balaban's hands.
Would you be interested in a smile makeover? Contact us today at 317-575-1995 to schedule a consultation. We'll be happy to answer your questions.

Posted In: Cosmetic Dentistry