5 Reasons You Need Emergency Dental Care
5 Reasons You Need Emergency Dental Care
Written By Smile Arts Dental on March 8, 2021
---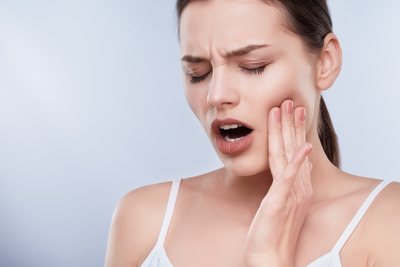 Dental emergencies have a nasty way of showing up when you least expect it.
While broken or knocked-out teeth need immediate attention, some dental emergencies are less obvious. If you're experiencing an unbearable toothache, even if the tooth looks to be in good shape, you need to go and ask for an emergency dental visit.
Having emergency dental care can relieve your stress, knowing that you'll get prompt treatment as soon as you enter the dental office.
When Should You Go for an Emergency Dental Visit
While not all types of dental problems need immediate treatment, many do. Here are some common dental emergencies that require prompt attention:
1. Knocked-Out Tooth After an Injury
A knocked-out tooth always requires immediate attention. Aside from the pain, persistent bleeding can occur. If you manage to retrieve the tooth, wash it and place it on a small container filled with saltwater or milk. Head to your dentist immediately to help you stop the bleeding and get your tooth restored.
2. Extruding or Partially Dislodged Tooth
The pain from an extruding or partially dislodged tooth can be more excruciating than a knocked-out tooth. You shouldn't try to push it back because doing so can hurt more. While you rush to the dentist, hold an ice compress over the affected area to alleviate pain and reduce swelling.
3. Cracked or Chipped Tooth
Depending on the severity, a chipped or broken tooth may or may not be painful. If you can, try to retrieve the broken fragments so the dentist can attempt to restore them later.
Rinse your mouth with lukewarm water, then use a piece of gauze to stop the bleeding while you head to the dentist.
4. Broken Braces and Wires
A broken brace can injure the surrounding areas of your mouth—you even might end up swallowing pieces of broken metal. Situations like this require immediate dental attention because the loose metal can cause a mouth infection.
5. Presence of Abscesses
A cavity or severe gum disease can cause an abscessed tooth, which is extremely painful and requires immediate attention. Look for any of these symptoms that accompany an abscessed tooth:
Fever
Foul taste
Swollen gums
Pus
Rushing to your dentist can help prevent the inspection from spreading further.
Immediate Emergency Dental Care in Carmel
When experiencing any dental emergency, you must remain calm throughout. Take deep breaths and do your best to stop the bleeding on the way to your dental office.
Not sure if you need emergency dental care in Carmel? Contact us so we can assess your situation quickly.

Posted In: Dental Visit Cleaning Cosmetic Dentistry