Why Your Carmel Dentist Recommends Frequent Cleanings, Exams, and X-Rays 
Why Your Carmel Dentist Recommends Frequent Cleanings, Exams, and X-Rays 
Written By Smile Arts Dental on October 17, 2019
---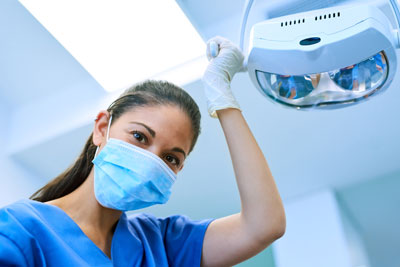 Have you ever wondered why your Carmel dentist wants you to come in every six months for a dental cleaning and exam?
Rest assured, your dentist has a good reason for wanting to see you for regular cleanings, exams, and x-rays.
3 Reasons Why Your Carmel Dentist Recommends Regular Dental Visits
Here are just three reasons why seeing your Carmel dental team regularly is so important.
1. Your Dentist Can Catch Problems Early
Waiting years to see the dentist can result in complex issues that can take a lot of time and money to treat. Regular exams and x-rays help your dentist catch issues early, including those they can't see with the naked eye, like:
Decay
Gum disease
Oral cancer
TMJ disorder
Cracked teeth.
2. Your Teeth and Gums Need Professional Care
Daily brushing and flossing are a must – but it's not enough, especially if you have a history of gum disease. Your hygienist will clean out the tartar (hardened plaque) that is impossible to remove with a toothbrush or floss.
3. Oral Hygiene Education
Getting a refresher lesson on oral hygiene is always a good idea. Everyone needs a reminder, as well as encouragement and motivation, from time to time. Plus, your Carmel dental team can keep you up to date on all the latest dental tools/procedures that can improve your smile and your dental health.
4. Oral Cancer Screenings
Smile Arts Dental does oral cancer screenings every exam ensuring that problems are caught early.
Protect Your Health and Wellbeing with Regular Check-Ups
Your dental health is closely related to your physical health. In fact, recent studies have linked dental issues with heart disease, pneumonia, diabetes, and pregnancy/birth complications. The Mayo Clinic even published an article this year that describes dental health as the window to your general health.
Seeing your Carmel dentist, Dr. Balaban (who graduated from dental school with honors!), is a great step toward improving not just your dental health, but your health overall.
Has it been a while since you've seen a dentist? Call us today at 317-575-1995 to schedule a comprehensive oral examination.

Posted In: Dental Visit Cleaning Check Up