What Are Same-Day Dental Crowns?
What Are Same-Day Dental Crowns?
Written By Smile Arts Dental on July 30, 2021
---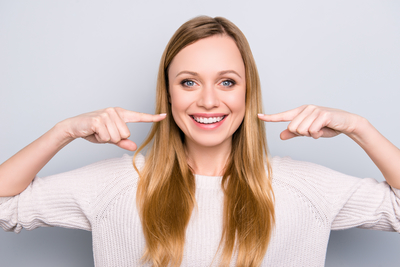 Very few people are born with perfect teeth, and even those who are will be likely to acquire dental problems over the years. For multiple types of oral health problems, dental crowns are an effective solution. In some cases, it isn't necessary to schedule multiple appointments to receive a dental crown. At Smile Arts Dental, we're proud to offer convenient, durable same-day dental crowns to our valued patients.
Common Reasons for Dental Crowns
A dental crown is a tooth restoration that fits over an existing tooth like a cap, covering it on all sides. Dental crowns look exactly like natural teeth. In fact, our dentists can even match the shading to blend in with the rest of your smile. There are many reasons why our team might recommend that you get a dental crown, including the following:
To complete the dental implant application process
To restore a tooth that has been badly damaged by decay or physical trauma
To serve in place of a filling when the tooth cannot support a very large filling
To protect a weakened or fractured tooth
To attach a dental bridge
To restore a tooth after a root canal
In addition, dental crowns are also aesthetically pleasing. Some patients may opt for crowns to improve the appearance of severely discolored or misshapen teeth.
Treatment Process for Same-Day Crowns
Traditionally, patients who needed a crown would have to make at least two appointments. During the first, the dentist would make an impression of the tooth, and then send it to a lab to create the crown. At the second appointment, the dentist would apply the crown. However, CEREC technology has made same-day dental crowns possible.
Now, our dentists can take an impression, have the crown made right here in our office, and then apply it to your tooth—all in the same appointment. The material we use for our same-day dental crowns is stronger than ever and aesthetically pleasing. Plus, our patients love the convenience of restoring their smile with just one office visit.
Same-Day Dental Crowns in Carmel
At Smile Arts Dental in Carmel, we're committed to investing in the latest breakthrough dental technologies in order to provide the best possible care to our patients. We're pleased to offer same-day dental crowns using durable material that looks just like a natural tooth. Furthermore, all of our appointments are pain-free, as we rely on continual feedback from our patients to enhance their comfort level. You can schedule an appointment with Dr. Alex Balaban or Dr. Eric Wiedemann by calling (317) 575-1995.

Posted In: Dental Visit Crowns Same-Day Crowns