We Are Experts in Root Canals and Can Make the Process Easier
We Are Experts in Root Canals and Can Make the Process Easier
Written By Smile Arts Dental on February 20, 2022
---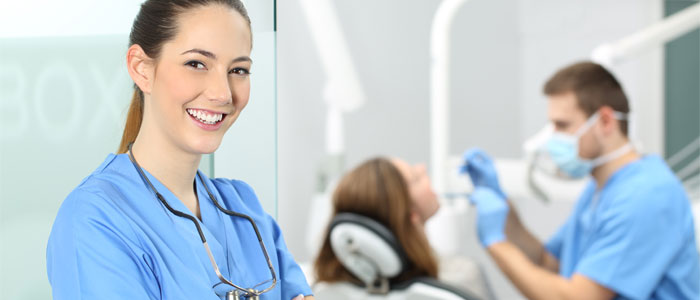 While the mere thought of a root canal may send a shiver down your spine, the actual process is extremely commonplace. In fact, it's estimated that millions of root canals are performed each year. At Smile Arts Dental in Carmel, IN, our team has years of experience saving natural teeth, and can make your root canal process much easier.
What is a root canal?
Your teeth are made up of enamel, a strong, hard substance that allows you to chew without pain. Inside that enamel is a soft tissue known as pulp, which houses nerves and connective tissue that support your teeth as they grow. If the pulp becomes infected or inflamed, it will need to be removed in order to protect your tooth. A root canal, or endodontic treatment, is the process of removing infected pulp from a tooth.
When is a root canal necessary?
Your dentist may recommend a root canal if your tooth is infected, cracked, abscessed, or severely decayed. Without removing the diseased pulp, the affected tooth may need to be removed to prevent further pain and degeneration. You may need a root canal if you're experiencing intense pain while eating, hot or cold sensitivity, or swollen and discolored gums.
What can I expect from the root canal process?
At Smile Arts Dental, we strive to make your root canal experience as comfortable as possible. We use local anesthetic to ensure that you do not feel any negative sensations during your procedure. After your medical practitioner is certain that you are completely numb, they will create a tiny opening in your tooth to remove the damaged pulp. Once the tooth is cleared of pulp, they will shape the interior and fill it with a biocompatible material to seal the root.
For the final step, your dentist will place a filling or crown over the tooth to restore the functionality and appearance of your smile. This part of the process may require a second appointment, but your dentist will let you know in advance if additional visits are necessary.
Schedule an Appointment for a Root Canal
You can rely on our team at Smile Arts Dental to make your root canal process feel like a breeze. To schedule an appointment or request a consultation, call (317) 575-1995 or send us a message here.

Posted In: Dental Visit Root Canal