Same-Day Crowns in Carmel, IN – What Are the Advantages?
Same-Day Crowns in Carmel, IN – What Are the Advantages?
Written By Smile Arts Dental on February 17, 2020
---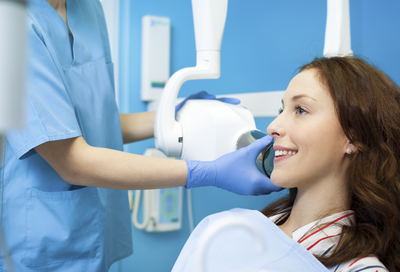 What's your reaction when your Carmel dentist informs you that you need a restorative dental procedure, like a dental crown?
If you're like most people, your heart drops a bit. You start feeling anxious when you think about the financial cost and the time required to get a crown. Thankfully, your dentist can offer you same-day crowns in Carmel, IN.
What are the advantages of these crowns?
Same-Day Crowns in Carmel, IN – How Do They Work? What Are the Benefits?
Same-day crowns in Carmel, IN – also referred to as CEREC crowns – are a dental procedure that utilizes a CEREC machine, which is an advanced imaging machine. It allows your dentist to make your dental crown in a single visit instead of having to wait days or weeks for a dental lab tech to fabricate your crown.
The Benefits of Investing in CEREC Crowns in Carmel
Here's a breakdown of some of the benefits of Same-Day Crowns.
You only need one appointment, which means you spend less time in the dental chair
CEREC crowns help preserve more tooth structure
You don't have to deal with a temporary crown that can potentially pop off
No more messy, uncomfortable dental impressions
CEREC Crowns – Quality Dental Work at a Fraction of the Investment
Any type of dental procedure is an investment of time and money – whether it's a preventative cleaning or a restorative crown procedure.
The great thing about same-day crowns from your Carmel dentist is that they provide you with the quality dental care you want but in a fraction of the time.
If you need a dental crown, be sure to talk to Dr. Alex Balaban (who has over 15 years of restorative dental experience) about whether you're the right candidate for a CEREC crown.
Do you have more questions about same-day crowns? Call our office at 317-575-1995 to schedule a consultation.

Posted In: Dental Visit Implants Cosmetic Dentistry Crowns Same-Day Crowns Cerec Crowns