How Teeth Cleaning Can Reduce Your Risk of Severe COVID
How Teeth Cleaning Can Reduce Your Risk of Severe COVID
Written By Smile Arts Dental on June 30, 2021
---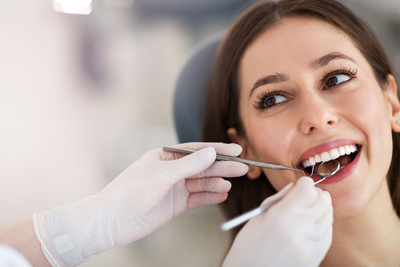 It's common knowledge that daily teeth cleaning is essential for good oral health. But did you know that good oral health habits and twice-yearly professional teeth cleaning can also help reduce the risk of hospitalization and severe complications due to COVID? At Smile Arts Dental, we provide thorough teeth cleaning and comprehensive oral exams to help our patients enjoy better oral health and overall wellness.
The Basics of Gum Disease
Gum disease is an oral infection that becomes progressively worse without treatment. It starts as gingivitis, which is characterized by red, swollen, bleeding gums and bad breath. A professional teeth cleaning can reverse it at this stage. However, if you don't receive the care you need, gum disease will continue getting worse. Eventually, you'll be at risk of losing your teeth.
The Ways in Which Gum Disease Elevates the Risk of Severe COVID
Gum disease by itself is bad enough, but during a pandemic it's particularly undesirable. Scientific research has determined that people who have gum disease and contract COVID-19 are at least three times more likely to develop severe complications of coronavirus. The researchers found that COVID patients with gum disease had increased white blood cell levels, C-reactive protein, and D-dimer biomarkers, which are associated with particularly undesirable outcomes from COVID. These include a significantly higher risk of ICU admission, the need for assisted ventilation, and death.
The link between COVID and gum disease lies in systemic inflammation. It's well-known that gum disease causes localized inflammation in the mouth. However, gum disease can also be a sign of systemic inflammation throughout the body (bacteria from a mouth infection can travel throughout the bloodstream). What's more, severe complications from COVID are also linked to systemic inflammation. What does this mean for you? Taking care of your mouth with professional teeth cleaning is crucial, especially these days.
Pain-Free Teeth Cleaning in Carmel
At Smile Arts Dental, we understand that some people may be putting off dental care due to concerns over discomfort or because of social distancing. We want you to know that your safety, health, and comfort are our highest priorities. Dr. Alex Balaban and Dr. Eric Wiedemann are committed to pain-free dentistry within a safe environment. Schedule an appointment for teeth cleaning at our Carmel office by calling (317) 575-1995.

Posted In: Cleaning Check Up Oral Hygiene Gum Disease