Carmel Cosmetic Dentist Reveals 5 Secrets to Maintaining White Teeth
Carmel Cosmetic Dentist Reveals 5 Secrets to Maintaining White Teeth
Written By Smile Arts Dental on March 16, 2020
---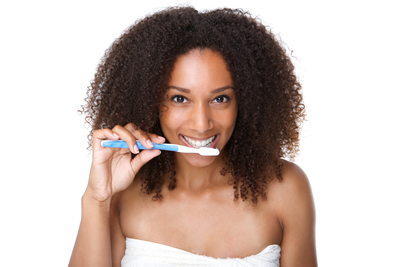 Have you noticed that your teeth are not as white as they used to be?
It isn't uncommon for teeth to start to dull as time progresses. Thankfully, your cosmetic dentist in Carmel can help you take steps to keep your teeth brilliantly white.
How to Maintain White Teeth – 5 Tips from Your Carmel Cosmetic Dentist
What can you do to maintain the brightness of your teeth? Your cosmetic dentist has some tips that can help.
1. Watch Your Diet
Stains are the number one reason why people's teeth darken. Foods are often the culprit, though some medications can cause intrinsic stains (stains that occur inside the tooth) too. Do your best to stay away from red wine, coffee, tea, and soda.
2. Drink Lots of Water
When you eat foods that can stain your teeth, drink some water right away. Doing so will wash away some of the stain-potential food particles.
3. Invest in an Electric Toothbrush
An electric toothbrush will not just thoroughly clean your teeth, but the fast rotation polishes your teeth - thereby removing stains.
4. Practice Good Oral Hygiene
Plaque build-up dulls your teeth. Brush and floss daily to keep your teeth looking white and sparklingly clean.
5. Invest in Teeth Whitening When Necessary
Don't waste your money on over-the-counter treatments that might not work or that could damage your teeth. Instead, invest in teeth whitening treatments from your Carmel cosmetic dentist who uses products that are both safe and effective.
Are You Ready for a Lighter, Brighter, More Beautiful Smile?
If you're interested in teeth whitening, Dr. Alex Balaban (who has over a decade and a half of dental experience) will answer all your questions. He will also examine your teeth to make sure your teeth are healthy enough and that you're a good candidate for whitening treatments.
Once he's determined that you're good to go, you can schedule a teeth whitening appointment so you can get a bright, beautiful smile that you'll be excited to show off.

Posted In: Dental Visit Cleaning Check Up Cosmetic Dentistry Teeth Whitening Oral Hygiene