1 Hour Teeth Whitening vs. At Home Whitening
1 Hour Teeth Whitening vs. At Home Whitening
Written By Smile Arts Dental on November 14, 2021
---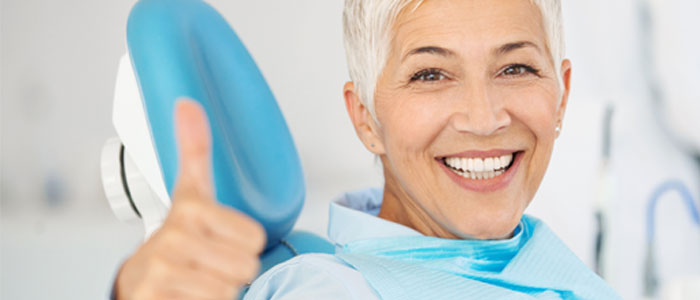 Everyone wants a brilliant white smile. Over time, however, external factors can lead to staining and yellowing. Many people choose to take matters into their own hands, purchasing at home whitening kits from local pharmacies that can deliver disappointing results.
Luckily, Carmel residents can leave the clunky trays on the shelf. The experienced team at Smile Arts Dental can provide a relatively quick, painless process that will noticeably brighten your smile and boost your self-confidence.
What causes teeth staining and discoloration?
There are several factors that can contribute to teeth staining or yellowing. Food and drink are a common cause. Dark liquids like coffee, soda, tea, and red wine can easily discolor your teeth, especially when imbibed daily. Habits like smoking cigarettes and chewing tobacco are surefire ways to dull your smile.
Poor dental hygiene could also be the culprit. Regular brushing and flossing help reduce tartar build-up, keeping your teeth brighter. Your dentist can advise you on the best dental maintenance routine for your smile.
Why should I opt for a professional teeth whitening procedure?
It can be tempting to purchase an at-home whitening kit. They seem easy to use and relatively inexpensive. However, it can take multiple tries to get noticeable results with an at-home treatment. Consumers also have to deal with the messy trays and sticky teeth strips, not to mention the chemicals contained in many at-home whitening treatments.
At Smile Arts Dental, our state-of-the-art whitening process can remove years of stains due to coffee, tea, soda, red wine, and cigarettes in just one hour. We complete all procedures in our office, so there's no clutter for you to handle at home. Our whitening procedure is completely safe and will provide you with effective, lustrous results.
Dr. Alex Balaban has more than 20 years of dentistry experience with a focus on cosmetic procedures, making him the ideal choice to give you the brilliant smile you've always wanted.
To determine if you're a good candidate for teeth whitening or for more information about our state-of-the-art procedures, call Smile Arts Dental at (317) 575-1995 or request an appointment.

Posted In: Cosmetic Dentistry Teeth Whitening